Portal to Interactive Grief Care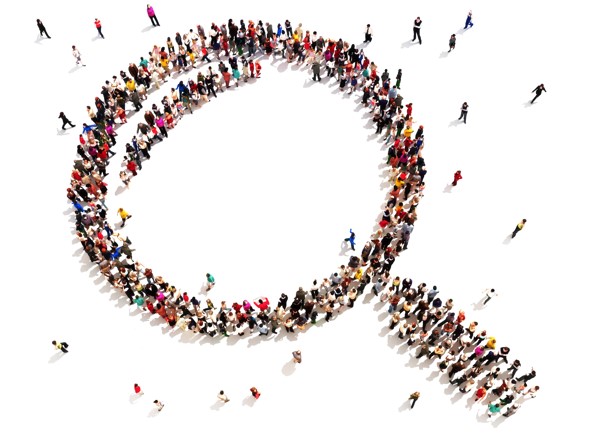 How many of your bereaved persons …
Can't get to your site because they work during your business hours? Live long distance?
Prefer to not go to a support group or counseling?
Prefer to actively do something vs. talk?  (Instrumental grieving)
Enjoy sharing stories and feelings with others?  (Intuitive grieving)
Like to journal, privately?
Easily interact via social media, like Facebook?
Regularly use a computer or iPad/tablet?
For any or all of these, examine our Portal for ongoing, interactive, person-centered grief care
24/7. What they need. When they need it. Where they are.
You register your interested persons to the Portal for a defined period of time, like "x" months or weeks.
Click on the tabs below.
User-friendly, interactive online learning. Evidence-based research translated to everyday use.
Indexed for your bereavement professional.
Customized uses for your organization's needs.
Can be self-guided, self-paced. Can provide content for support groups.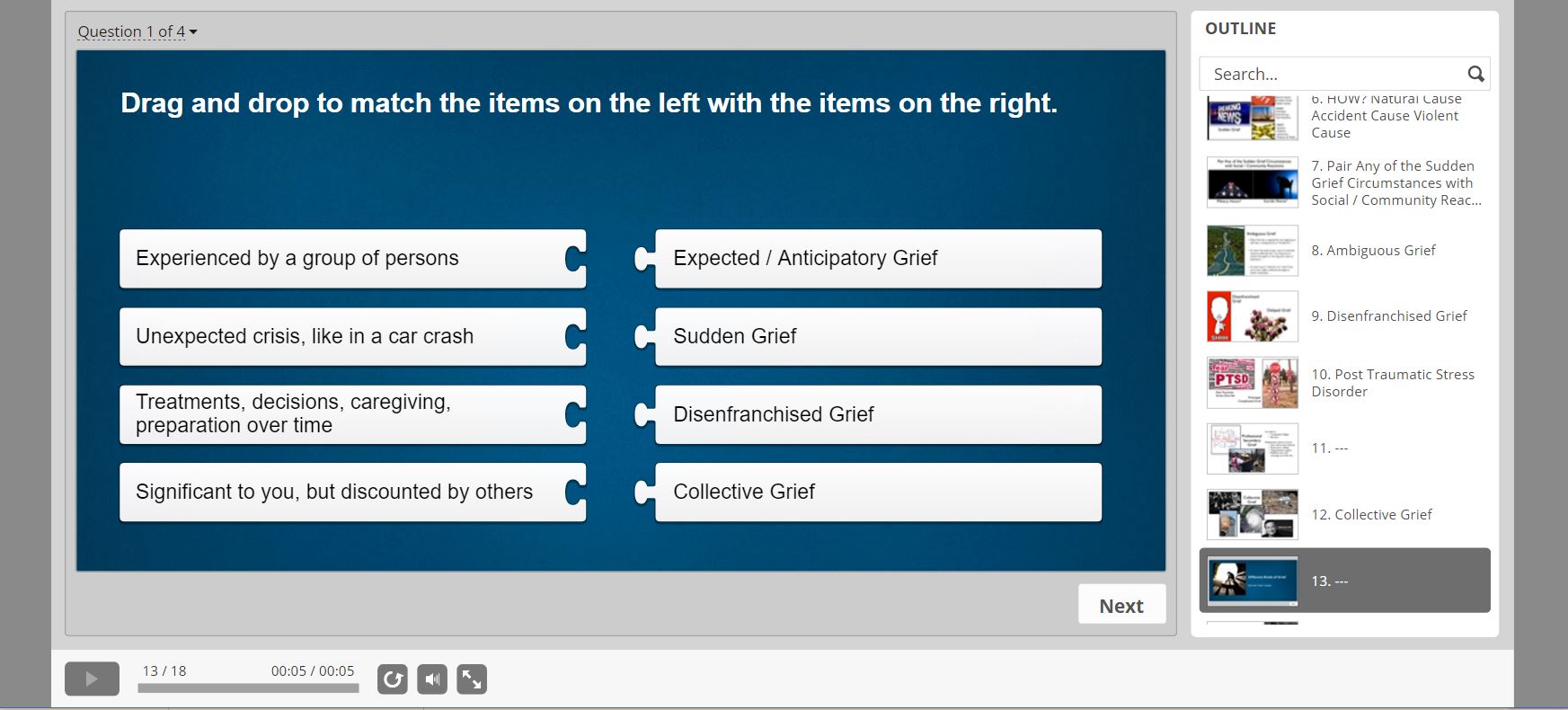 Personal, reflective questions for each section of learning. Confidential. Downloaded to ensure each person's ownership and privacy.

Tools, resources, and additional features for ongoing use.

Similar to Facebook, but contained to your registered members, for the period of time that you set. Led by your bereavement professional. (Worried about evening and weekend hours? Let's talk. We have great solutions for you to protect your staff's time.) Check out these samples below.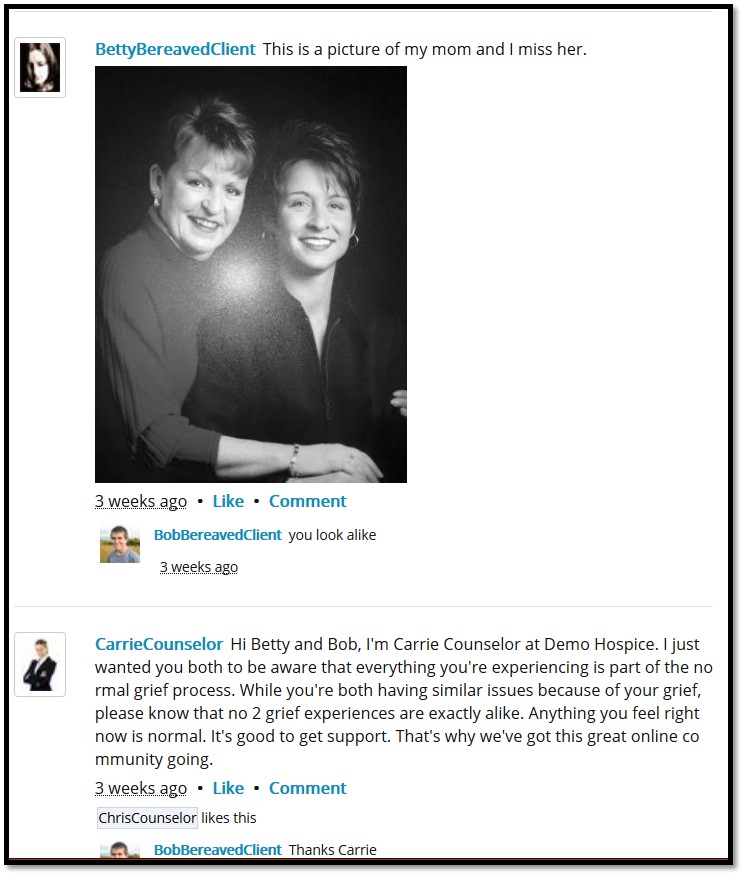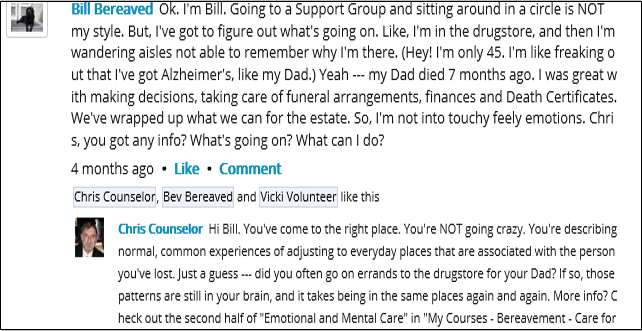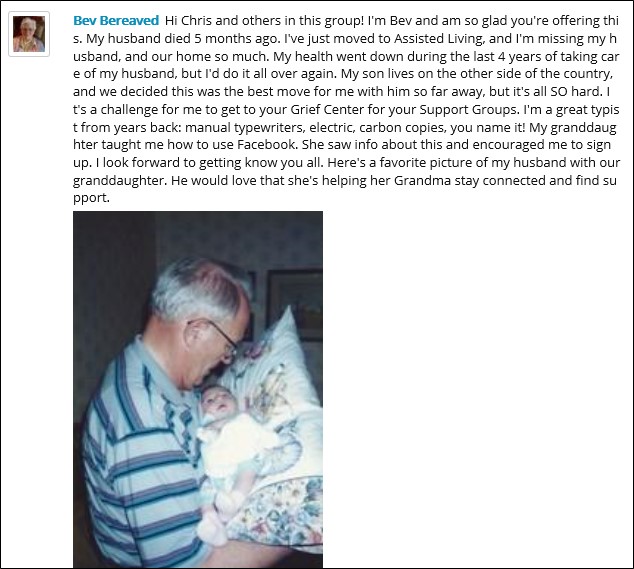 Integrate Into Your Existing Services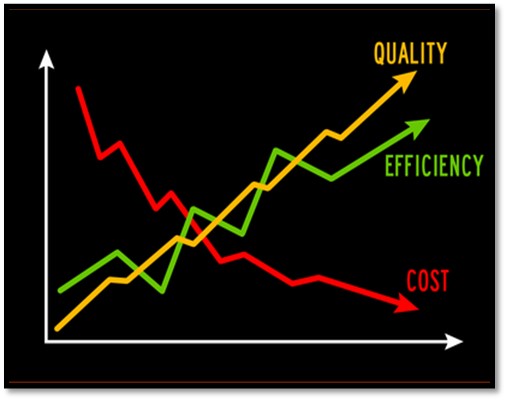 Don't toss what's already working well.
Equip your talented, skilled bereavement professionals to  address today's challenges with our state-of-the-art Portal.
We'll help you improve measured outcomes that matter to your organization: Quality? Access? Efficiency? Costs?