Hospices Provide Grief Care Through the First Year of Loss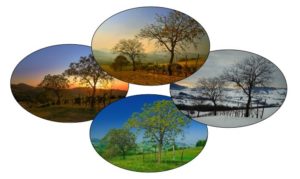 To Hospice Organizations: Thank You!
Many hospice programs transform life and living for countless persons who've experienced the heart-wrenching dying and death of a loved one. Many of these meaningful services include: individual and family counseling, support groups, child and teen support, memorial services, grief camps, holidays, newsletters, and more.

However, challenges for our valued hospice grief programs exist. Which of these impact your services?
Shorter hospice Lengths of Stay
Less team follow-up
Today's cultural expectations for immediate information
Mainly, women attend your support groups and counseling? Why? (We have answers and solutions for you.)
Budget cuts. You want to protect all-important grief counselor roles! (We do, too.)
The leaders who make key decisions about grief services still rely on outdated "stages of grief," versus the wealth of evidence-based grief research and clinical practices
More …
Composing Life Out of Loss is here to help!  Explore our services below.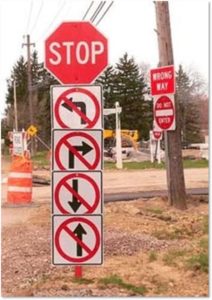 For the Persons You Serve
All Bereaved Family Members and Friends
Use with Grief Support Groups and Counselees
Intuitive and Instrumental Grievers
Employees and Volunteers
Donors – Boards – Partners – Community
Features …
10 Videos, 6-8 minutes each, plus "Holidays, Birthdays, and Anniversaries" (featured all year)
Contemporary, evidence-based research, presented in a warm, engaging style
Gently educates away from the outdated "Stages of Grief"
Adult Learning: Visual. Aural. Tactile. MicroLearning. Flipped Learning.
24/7. Mobile device ready. Accessed via a link from your website, newsletter, or other media.
Branded to your grief services, guiding people back to your organization's identity, services, and donor/memorials.
For Your Professionals, Volunteers, Community Groups, More
What do you see about loss, grief, and life in this tree? In the road alongside it? Imagine this tree through seasons ahead, especially through this next year.
Experiencing grief is more like this, than the misused "Stages of Grief." Do you know? The "Stages of Grief" were developed in the 1960's for persons with a terminal illness, not for persons coping with life after  the loss. The "Stages" opened the door to cultural conversations about grief. Robust grief research and clinical practitioners have much more to help people be in and move through life's losses, grief, and restoration.
Dr. Joy Berger is a prolific, passionate researcher, clinician, and educator in grief. She has been teaching nationally and internationally for over 2 decades. While her research originated in integrating grief, music, and pastoral counseling, her direct care with countless hospice patients and families thoroughly grounded Joy in purposes for "composing life" in, through, and "out of loss."
Joy readily tailors expert, contemporary grief content to your needs, your group of person, your context, your purpose.
Her vast teaching experience ranges from conference presentations to workshops, classroom, special events, 1:1, authoring, innovative uses of technology, and especially grief support events (i.e., funerals, memorial events).
Arrangements can be made for on-site, webcam-webinar, or other media.
What value do you give to your Grief Services?
What challenges do you face? We're eager to help you solve problems with innovative, effective, cost-cutting solutions.
We're committed to ensuring the integrity, service, and excellence of grief care–not only for Composing Life–but also for all clients we serve.
Sample Topics …
Updating the Outdated "Stages of Grief"
CoPs, CAHPS, & Gaps in Hospice Grief Services
Grief Care BEFORE Death — MORE Than Just "Anticipatory"
Tech Tools for Today's Grief Care
Webcam 1:1 Counseling and Group Support Sessions
Compassion Wellness for Teams and Volunteers
When Grief Hits Home – A Loss Within the Organization
More … What do you need? Let's talk …
For Individuals Seeking Resources and Consult