Today's CoPs, CAHPS, & Caregiver Gaps
At a hospice visit, what gets done?
Check your Hospice Compare scores
What's left undone?
Giving enough timely information?
Giving enough support for all involved?
Preparing the family for what's ahead?
Check your Hospice Compare scores

Imagine, if you are the family, what do you wish your hospice team members have more time to do?
Help you understand what's happening?
Help you know how to tend your family member?
What new needs will arise?
What resources are ready for the primary caregiver and family, for those many mini-moments between your visits and calls?
Will the primary caregiver and family recognize key changes in their family members condition?
Will they recognize changes in time to call you? In time for you to get there–to be there–while there's still time?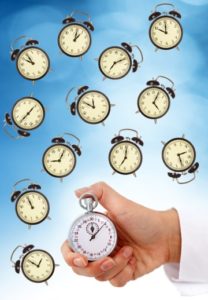 For the Caregivers and Families You Serve
For Whomever the Person Calls "Family"
Your Patients' Husbands, Wives, and Partners; Sons, Daughters, and Grandchildren;
Siblings, Aunts, Uncles, Nieces and Nephews; Blended Families; Close Friends; Anyone Providing Direct Care
Reach and Teach ("Train"*) All Caregivers and Family Members 24/7
10 videos, 3-5 minutes each
Written to the CAHPS Hospice content, without ever mentioning a survey
Branded to your organization
Teaching guides for your teams to use with caregivers/family members

These do not replace your team's 1:1 teaching with the primary caregiver
These do provide consistent, relevant, 24/7, accessible, expert "training" (CMS's word) for adult learners

Adult Learning Methods: Visual. Auditory. Tactile. Relevant. MicroLearning. Flipped Learning.
More …
*"Train" is the word used by CMS in the CAHPS Survey and Hospice Compare
Bundle this with any or all of our 3 video libraries
Tend the caregiver/family's needs by pairing Hospice Training with our Family Support Through Serious Illness library of 30 videos. These videos span needs through transitions of serious illness, palliative, and hospice care. Have our Grief library ready for use at any time.
For Your Professionals and Volunteers
Multiple Formats: Online, Asynchronous; On-Site or Webcam-Webinar; Conferences, Workshops, 1:1
Online video training with auto-graded quiz questions, paired with all 10 "Hospice Training" videos
Prepares hospice team members to teach the CAHPS core content

Ensure baseline, interdisciplinary knowledge for patient care, all CAHPS topics
Improve team communications with patients and families
Ensure awareness of professional attitudes and responsibilities

Adult Learning: Why it matters. What team members need to know and do.

Access and ongoing review easily fits into their busy schedules
Visual. Auditory. Tactile. MicroLearning. Flipped Learning. Can be Group Learning.
Excellent for orienting all employees and volunteers involved in any kind of care or support

Peer reviewed by interdisciplinary hospice experts
Engage Dr. Joy Berger for live, interactive teaching with your professionals, volunteers, leaders, and/or community
Conferences, workshops, webcam-webinars, 1:1
Specialities include any/all content in this library, communication, Emotional Intelligence, professional/personal self-care, grief care, technology and the "heart" of hospice, more …
Sample Topics
Hospice Compare: Your CAHPS & HIS Scores
The Patient's Experience and Your Technology: Does It Help or Hurt?
Emotional Intelligence
Empathy: What It Is. Is Not. Can Be.
Today's Technology for Effective, Innovative Solutions
More Sample Topics …
Oriented or Disoriented?
Coping With Change
Hospice Education: From Hire through Retire
Meaningful Rituals for special needs, events, orientation, team building, more
More …
Customized arrangements per needs, timeframe, structure
Relevant, time-limited or ongoing contract consult, coaching, or project
Webcam and/or on-site
For more, visit our About page
For Individuals Seeking Resources or Consult