Explore Our Trilogy of Education and Support Video Libraries
We help you span the continuum of care from serious illness and palliative care through hospice and bereavement care.
For caregivers, families, friends, healthcare professionals and volunteers.
24/7. What they need. When they need it. Where they are.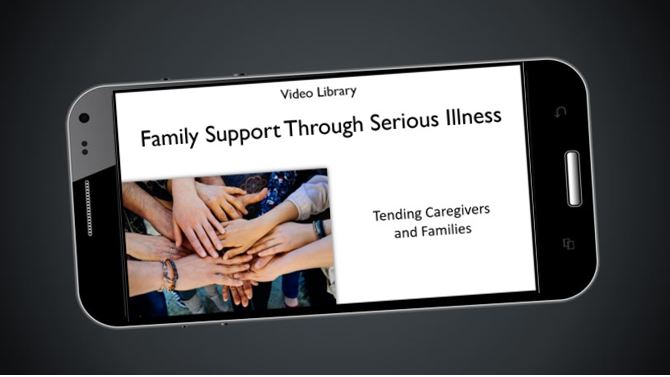 Family Support Through Serious Illness – Video Library

Support for the family; how to cope with a family member's serious illness
30 videos, 4 minutes each
24/7 access for the entire family, local and long distance
Serious illness, palliative and hospice care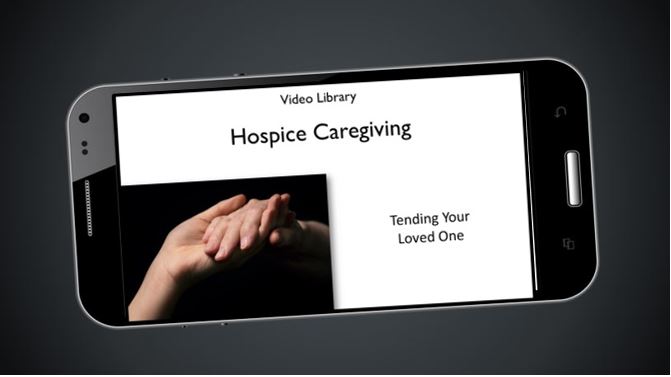 Hospice Caregiving – Video Library
Tending the patient's needs
10 videos, 5 minutes each
For the primary hospice caregiver and family
Excellent for helping short Length of Stay family members understand changes that are occuring
Content correlates with the standardized CAHPS-Hospice Survey
Plus, companion module "CAHPS-Hospice Training for Teams"

Want to Understand Your Grief? – Video Library
10 videos + "Holiday Grief," 8 min each
For bereaved caregivers, families, friends
Great way to say "thank you" and provide support to your donors
Excellent grief education for your employees and volunteers
Features
24/7. Mobile device ready.
What they need. When they need it. Where they are.
Expert, evidence-based content, delivered in a warm, engaging style.
Branded for your organization, with your contact information.
Written and produced by Joy Berger, DMA, FT, BCC, MT-BC.